T-shirt Special For Online Bookings!
We're sharing our favourite part of this beautiful nation with this locally-designed west coast wildlife shirt.
Get yours today for only $7.50 when you book your tour online! Simply add in the shirt before you check out.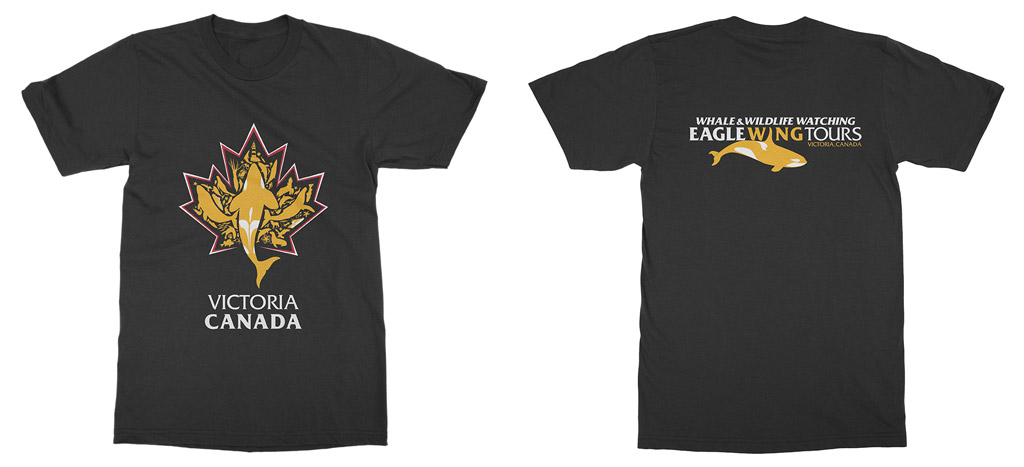 Commemorate your tour with a shirt featuring a variety of the marine life that we are grateful to see every day, from the iconic orca whale to the majestic bald eagle that we're named after.
Regular price $20. This deal is only available while supplies last. Sizing available for women, men, and children. Applicable taxes will be applied. Maximum 1 discounted shirt per ticket purchased. Cannot be combined with other offers or discounts. The shirts are 100% cotton so please order the appropriate sizing (shirts shrink over time).