We think and act green!
At Eagle Wing Tours we practice what we preach. Environmental stewardship and sustainability have always been core values of our company. From fuel-efficient, low underwater-noise engines to paper conservation and composting, we strive to minimize our impact on the environment.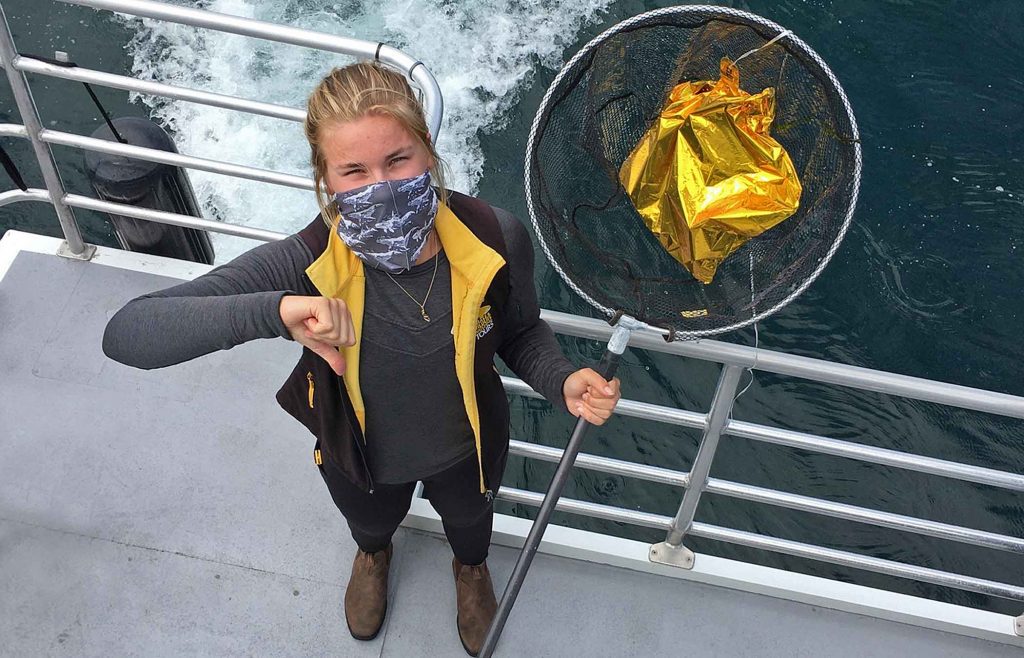 Balloon pick-up!

We've won multiple awards for our commitment to sustainability. Awards include Top Sustainable Tourism Business in Canada (2014, 2016 and 2022), Top Tourism Business (Vancouver Island) and Ecostar Awards for Environmental Leadership.
We're the first whale watching company in Canada to be certified "Platinum" with GreenStep Sustainable Tourism. We're certified "Green" (highest ranking) for our green business practices. And we're "Surfrider Approved" as an ocean-friendly business by the Vancouver Island Green Business Collective.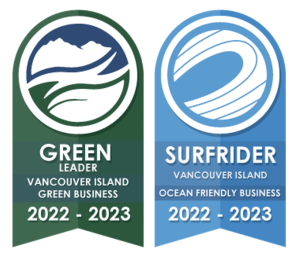 Join us on one of our tours to learn more about our many sustainability initiatives. Give us a call or book online!