In a nutshell: be prepared!
When getting ready for a whale watching trip from Victoria, every first-timer faces the same dilemma: What to wear?
Bring too little and you might be under-dressed for the weather conditions and end up huddled and shivering under a blanket the whole time. You'll be envying those whales with their thick layers of blubber!
Bring too much and you could be stuck fumbling with extra jackets and sweaters at the exact moment a humpback whale jumps out of the water. Hands need to be free to capture those beauties on camera!
In this blog, we'll tell you exactly what to expect on the water. We want you to be prepared so you can enjoy your whale watching tour to the max. Shivering can be soooo distracting.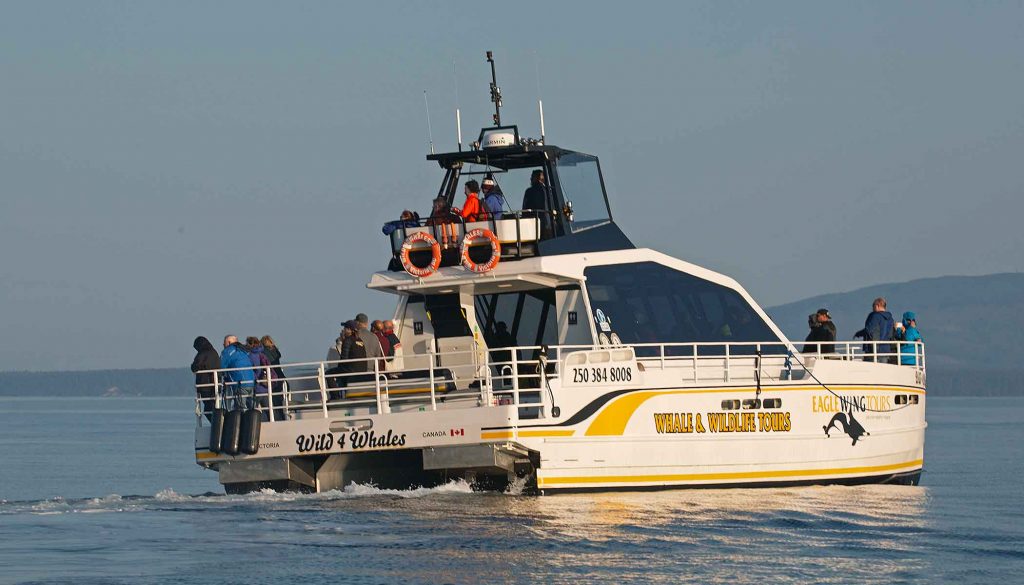 Spoiler alert! It's going to be much cooler on the water
Trust us, even if the sun is blazing hot and you're walking around Fisherman's Wharf with a rapidly melting ice cream cone, it's going to be a lot cooler on the water. We prefer to call it "refreshing."
There will also be a wind chill—our boats travel at up to 30 knots, or 55 kilometres/hour—and sometimes there's fog. West Coast fog can be damp and cool and it will quickly have you reaching for those extra layers. Fog can happen at any time, especially August (which we call Fog-ust).
But don't let this put you off. The Salish Sea is a welcoming place…as long as you're wearing the right gear!
In summer 2021 we have clothing advice for you. As you'll see in Our Safety Pledge to you, we have a few COVID-19 safety measures to keep you safe. But we need your help too.
While we do provide jackets, hats, gloves and blankets as needed, it's totally fine if you prefer to BYOS (bring your own stuff)…as in we provide the boats, the wildlife and the fabulous customer service. You provide the rest.
Here are eight key things to wear or bring…
1. Layers
Dressing for any outdoor West Coast adventure is all about layers, people! Pretend you're going skiing, minus the snow. We're serious. One of those layers should be a sweater that would keep you warm enough on a crisp fall day.
In summer 2021 we're encouraging everyone to stay in the fresh air as much as possible to help with social distancing. What's that you say? You're one of those people who never gets cold. Just humour us. Bring the extra layers along anyway. We're about 99% sure you'll need them.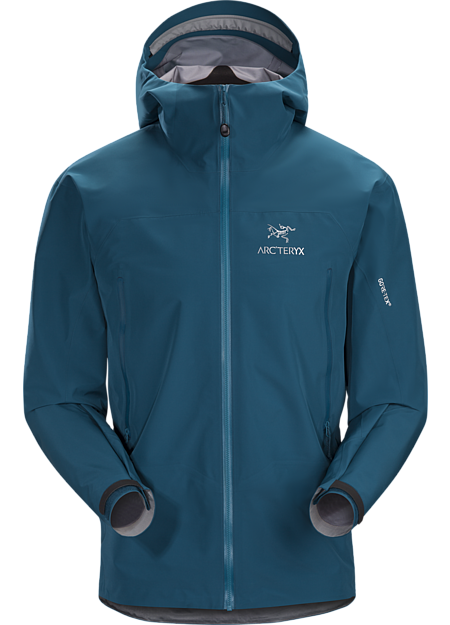 2. Waterproof outer jacket
Windproof is fine, waterproof is even better. You're going to want to meet the whales al fresco, so don't let those refreshing West Coast breezes, sneaky fog or rain showers keep you from enjoying that experience—just because all you're wearing is your pineapple-covered Hawaiian shirt.
Our recommendation, and this is a local West Coast company to boot, is something like this lightweight, waterproof Gore-Tex shell from Arcteryx. It's easy to pack, breathable, can fit over fleece layers in colder weather and will shield you from the elements all year long.
3. Long pants
These are an essential part of the whale watching fashion ensemble. Bonus points for waterproof. Avoid skirts, dresses, shorts and jorts—instead wear long pants in thick, wind-blocking fabrics like denim or Gore-Tex. Linen pants may be easy and breezy on land, but the wind will whip right through them when the boat gets up to speed.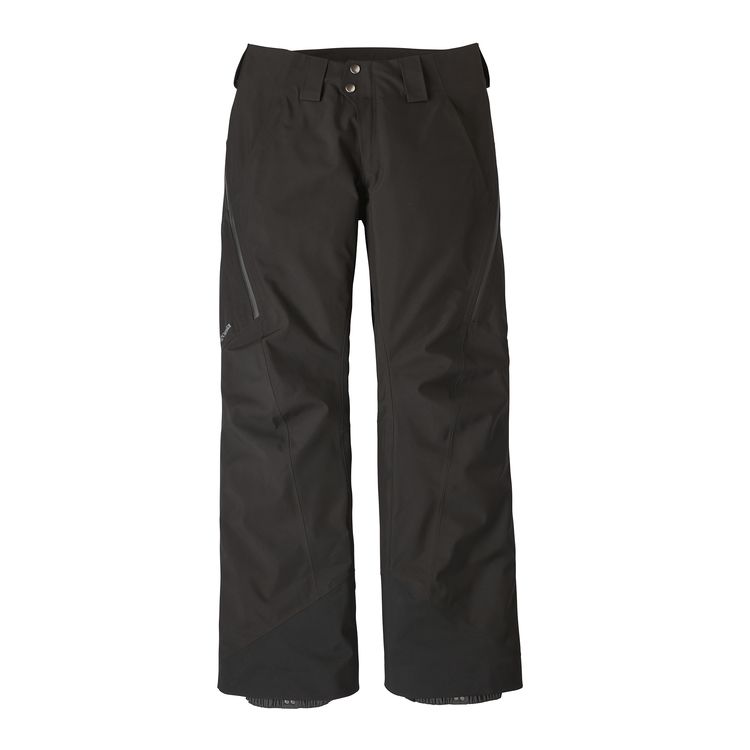 4. Hats and gloves
These are a must. Warm gloves and thick woolly hats. Please no baseball caps. Not if you're fond of them anyway. Thanks to the wind, they'll be gone from your head within nanoseconds of us accelerating outside the Victoria breakwater (that's about seven minutes into the tour). We try to avoid "hat overboard" drills, unless you're in them. And let's not do that. It's takes away from our whale time. It's also way too much paperwork.
5. Closed-toe shoes
This is as much about safety as it is about keeping feet happy. Sandals, Crocs and flip-flops should be avoided as the boat's deck can be slippery and windy (bye-bye flip-flop!). And warm feet equal happy feet. Something with grip is ideal, versus balded Ferrari-like shoe soles that have long lost their tread. Whatever you do, please leave the four-inch heels for your post boat tour night out.
6. Sunglasses
This is mainly about eye protection from the sun and wind. Besides, it's important to look cool when you're whale watching. Need we say more?
7. Sunscreen
We know. You're thinking that with all that gear on how can the sun possibly find one square centimetre of skin to burn. But trust us, it does. Especially the face. And because many of us are wearing masks or buffs on board (optional on outer decks, mandatory inside the cabin) in summer 2021, you really don't want to be walking around town later with a "mask tan" do you?
8. Water
No, you're not going to wear this (it's not in the plan, anyway) but we include this item because it's a must-bring. Dehydration can happen very quickly on the water, so it's important to keep up your fluid intake. When drinking please do your best to socially distance and minimize your time with mask down.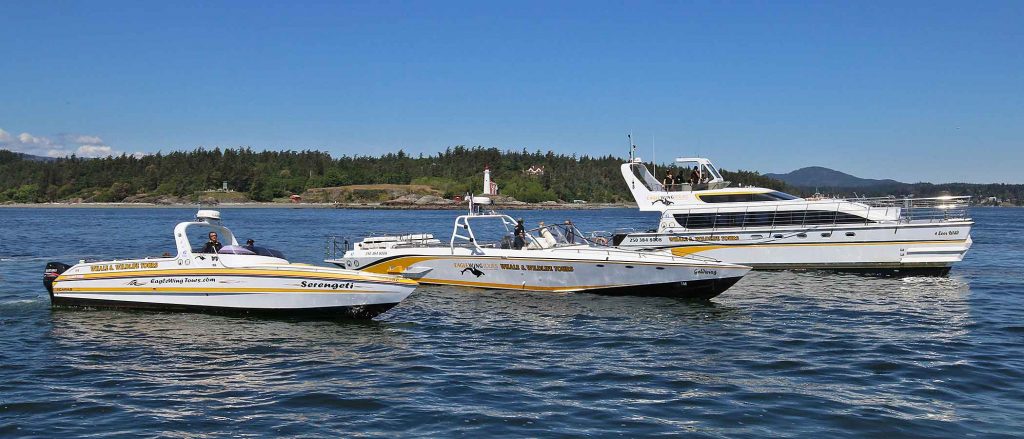 Don't have these items with you? Let us know
When you've been in the business as long as Eagle Wing, you know exactly what your guests sometimes forget. Or maybe you decided to come to Victoria spur-of-the-moment and didn't bring with you many of the items we list above. Don't despair. We can help you with those items on request. Items provided to guests are sanitized after each tour.
Summer is a fabulous time of year to see everything the Salish Sea has to offer—whales, seals, sea lions, eagles, sea otters, the list goes on. So gather up your gear and come on out and meet them!
To book a tour visit us online, or contact us at info@eaglewingtours.com or 250-384-8008 or 1-800-708-9488.