Consider this Victoria, B.C.'s highlight reel
by Daphne Dilworth
For any first-time visitors cruising into Victoria's harbour for a short stay, there are going to be ample options for enjoying the natural beauty and city attractions in British Columbia's coastal capital—the trick is narrowing that list down to the absolute essential musts. The ideal visit is going to touch on what Victoria does best (the city gardens, the whale watching!) and so here is our list of seven things every cruise ship visitor should do with their precious time in Victoria.
Tea at the Empress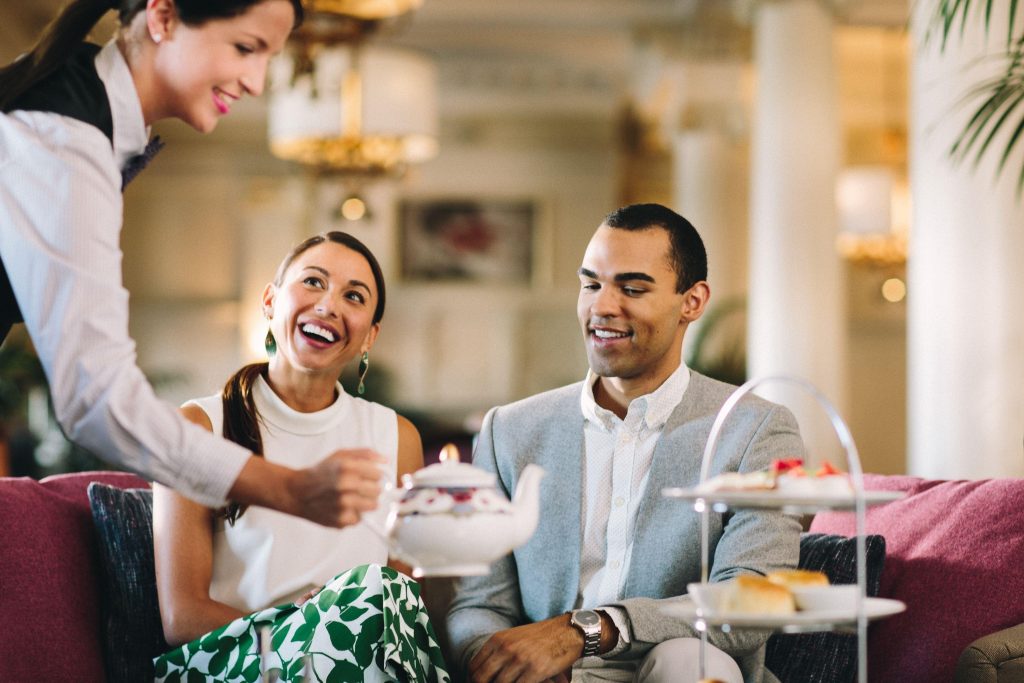 Image courtesy Fairmont Empress
High tea, which is early afternoon tea served with finger sandwiches and dainty petit fours, is a quaint tradition that speaks directly to Victoria's roots as a British settlement. Victoria was indeed named after Queen Victoria herself, and there couldn't be anything more peak Victoria than having a British high tea service at the waterfront Fairmont Empress Hotel. The iconic hotel property dates back to 1908 and is just steps away from the harbour docks. Tea-lovers rejoice, as there are no fewer than 21 loose leaf teas on offer (ranging from local terroirs like Bella Coola organic to the exotic Safari Masala Chai). As for the snacks, the locally crafted menu changes daily and features scrumptious bites like pear cider-poached chicken on brioche and Meyer lemon tarts.
https://www.fairmont.com/empress-victoria/dining/tea-at-the-empress/
Pedaler Bike Tour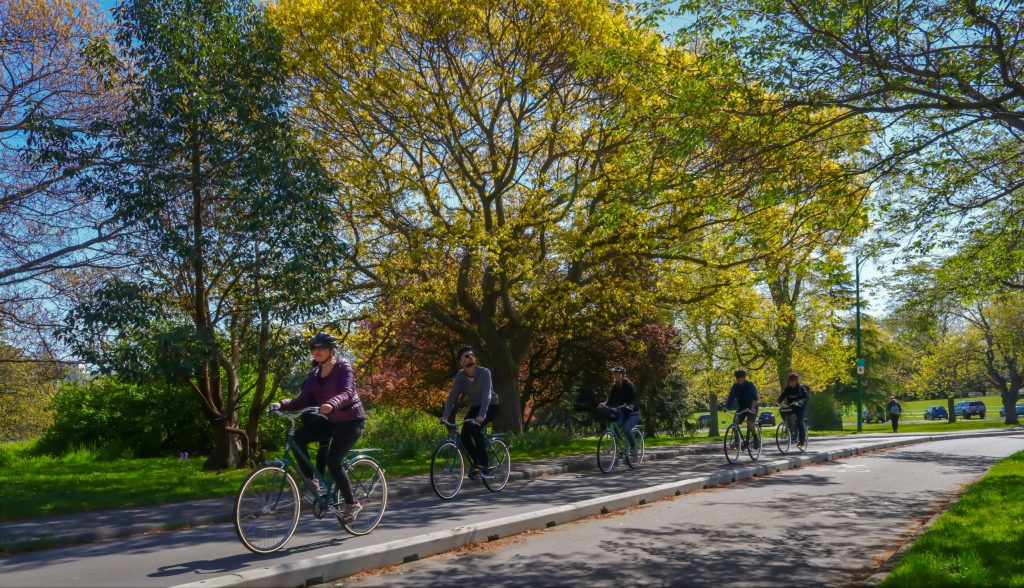 Image courtesy The Pedaler
One of the best ways to explore a new city is by bike, and Victoria is one of the most bike-friendly cities in Canada. There are main bike lanes that run straight through the downtown core and you can cycle around the city without ever taking your eyes off the ocean view. Local bike operator Pedaler offers guided and self-guided tours that take you through Victoria's unique neighbourhoods and trails, and they have a bunch of different options based on what interests you most. Foodie and craft beer tours let you stop and sample everything from small-batch artisan ice cream to the best IPAs local breweries have to offer. There are historic tours that take you to castles and scenic tours that visit Victoria's most stunning beaches. Plus there are plenty of options for families with kids of all ages, and electric-assist bikes for anyone looking to take a more leisurely cruise.
http://thepedaler.ca/bike-tours/
Butchart Gardens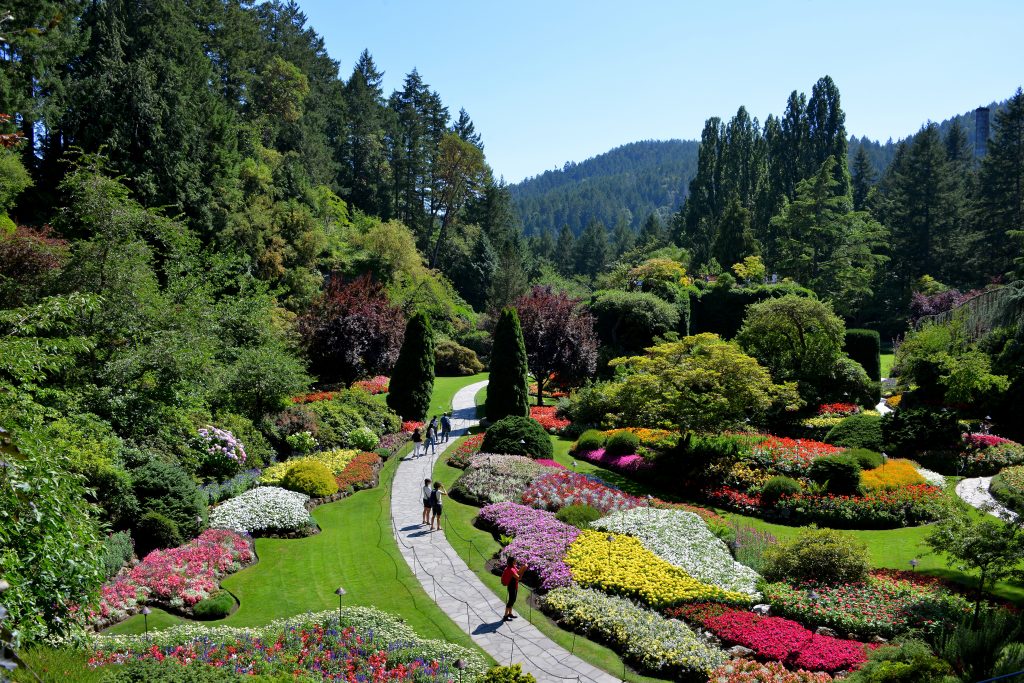 Image courtesy Butchart Gardens
Butchart Gardens is as celebrated and essential to Victorians as Central Park is to New Yorkers. This isn't your grandmother's garden, it is a sweeping, 55 acres of blooming roses, bushes and trees that houses 900 varieties of bedding plants and is tended by 50 full-time gardeners. More than one million visitors come to see Butchart's rotating colour palettes of legendary blooms every year and each season brings something new. You can wander freely throughout the grounds, but make sure you stop by the Sunken Garden (for the iconic Butchart Instagram shot), the Ross Fountain, Rose Garden, Japanese Garden, Star Pond, Carousel Ride and don't forget the Seed and Gift store for green-thumb keepsakes on your way out.
https://www.butchartgardens.com/
Abkhazi Gardens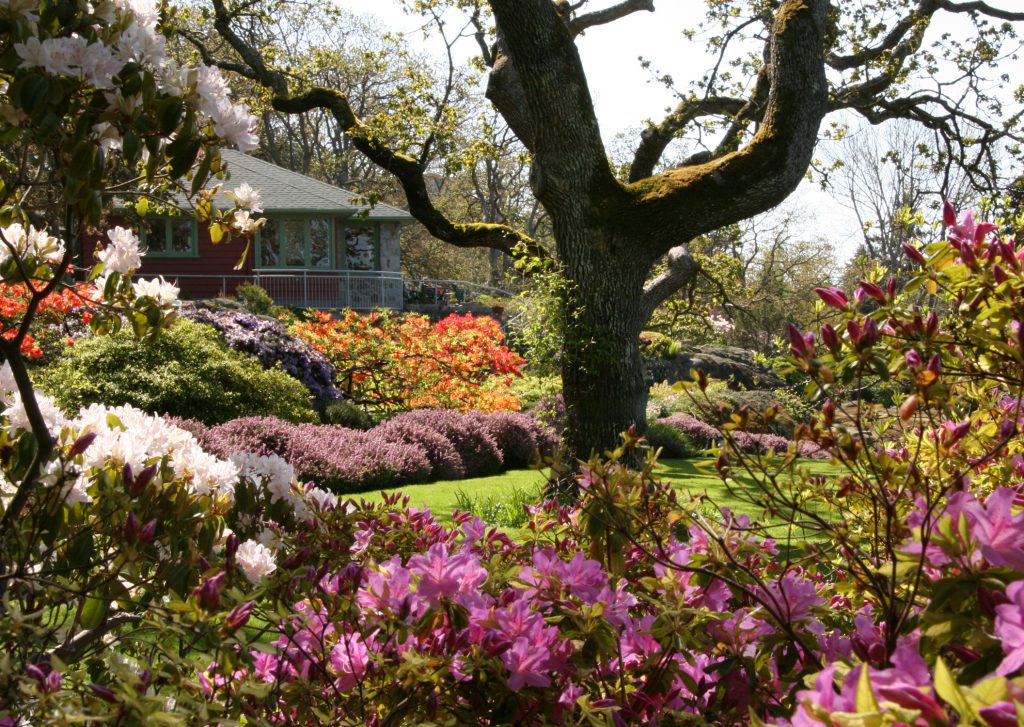 Dennis Robinson for Abkhazi Gardens
Butchart may be the biggest garden attraction in Victoria, but Abkhazi is a local gem all its own. Instead of elaborately choreographed flower gardens, Abkhazi is more 'au naturel' and at the centre of an epic love story. Chinese Prince and Princess Abkhazi settled in Victoria after both serving in war camps overseas. Here they married and started their garden on a one-acre property that they worked on their whole lives together. Inside the garden itself, is a chance to see the true natural landscape of Victoria, too. Towering Garry oaks and natural bulbs sprout alongside a rugged landscape of glaciated step rocks that are quintessential Victoria. After the Abkhazis passed away (and had their ashes scattered in the garden) a local Land Conservancy stepped in to save the garden from becoming townhouses—it's a special piece of local history.
http://blog.conservancy.bc.ca/properties/vancouver-island-region/abkhazi-garden/
The Royal BC Museum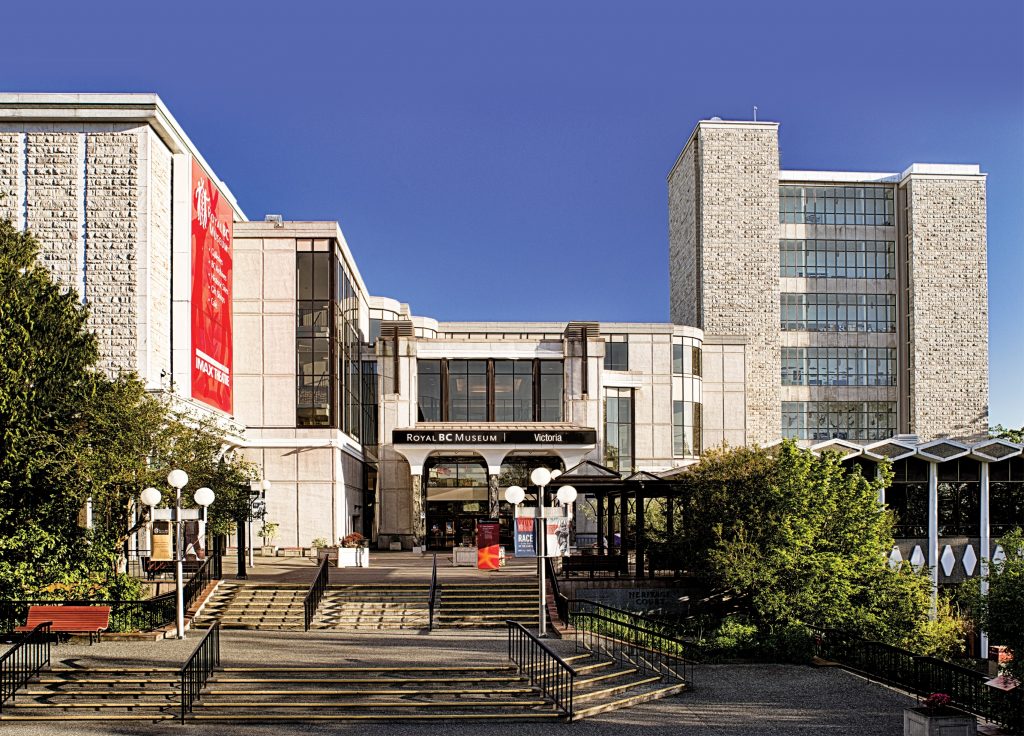 Image courtesy Royal BC Museum
As one of Canada's leading museums and research centres, the Royal BC Museum is the place to go for a snapshot of local history (just 550 million years or so). The museum has an extensive collection of First Nations photographs, films, recordings and objects from across the province that dates back 10,000 years, and houses a permanent collection of First Peoples galleries. Maya, the Great Jaguar Rises, is the latest large-scale exhibition coming to the museum and will showcase the rise, the genius and the resilience of Central America's Mayan peoples throughout the ages (runs May 17 to Dec. 21, 2019). The Royal BC Museum also has an in-house Imax theatre, which is the perfect educational cinematic experience for beating the heat on hot summer days.
Fisherman's Wharf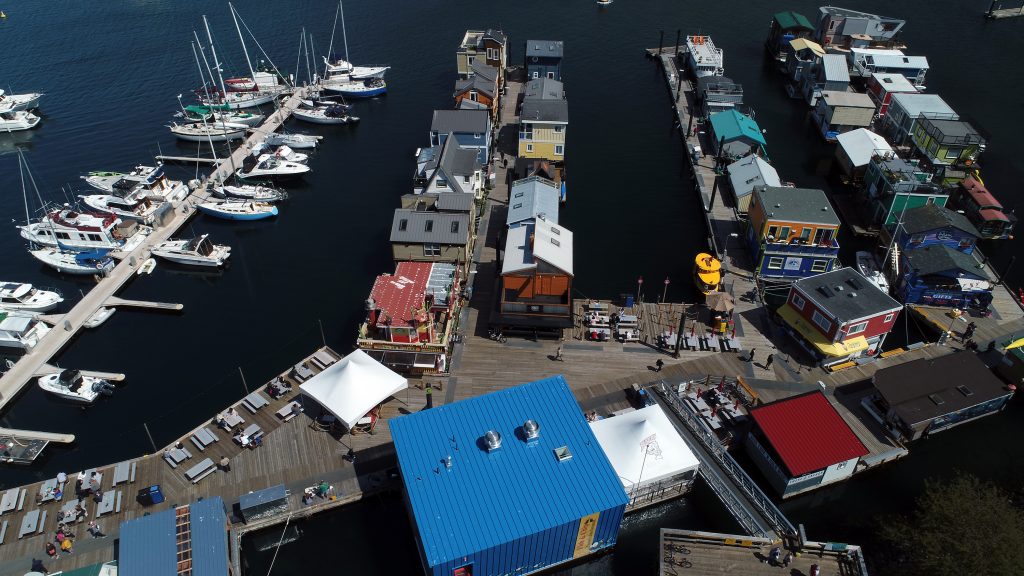 Image by Mark Imhoff
There's a secret little waterfront village on the southern edge of the harbour that most visitors would totally miss. Walking south from Victoria's Inner Harbour (and just 10 min away from the cruise ship terminal) you'll find Fisherman's Wharf, a small collection of floating waterfront food kiosks, shops and eco-tour adventure outfitters that sit right in the middle of locals' sailboats, float homes and pontoon pleasure-cruisers. Take the whole family for a leisurely stroll to check out this unique floating 'hood and sample fresh-from-the-ocean fish and chips, and ice cream on this dock village (where you might just spot a seal or river otter or two).  
https://gvha.ca/marinas-facilities/fishermans-wharf/
Eagle Wing Whale and Wildlife Watching Tour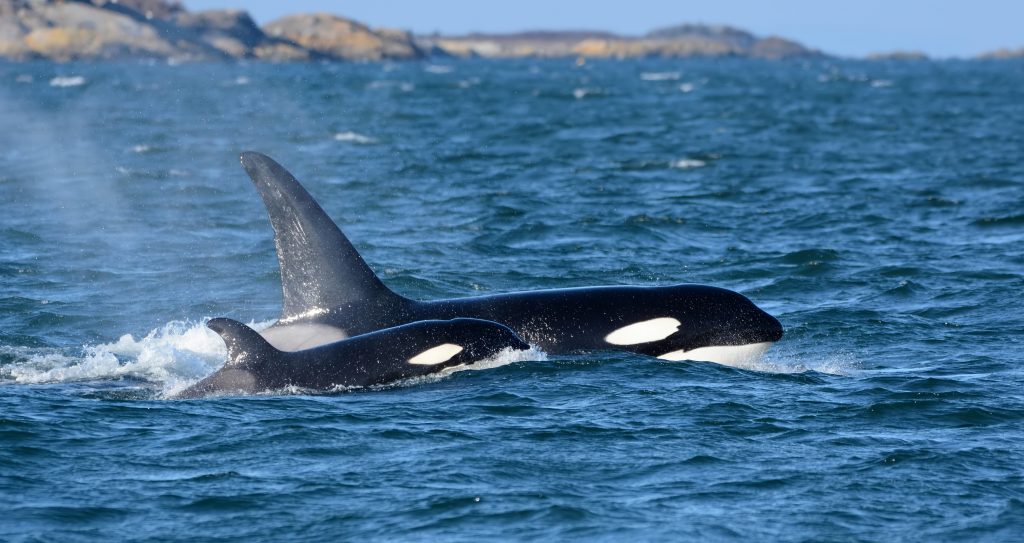 Brendon Bissonnette for Eagle Wing Tours
Want to get up close and personal with the most magnificent creatures of the Salish Sea? Eagle Wing's 3.5 hour Salish Sea adventure takes you on a voyage of discovery through the Juan de Fuca Strait and the San Juan Islands to experience some of the West Coast's most spectacular wildlife, whales (orca, humpback, grey, minke) and scenery.  The safe, high-performance, luxury boats provide you with a superior level of comfort to enjoy every moment of your adventure.   Some say you come as a tourist but return with a deeper understanding and passion for this incredible ecosystem.