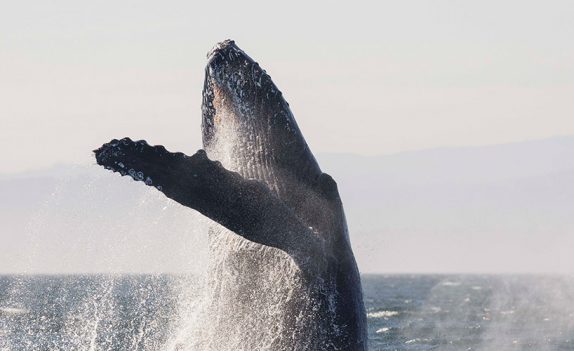 Whale Watching in Victoria on Vancouver Island!
TripAdvisor has voted Eagle Wing Tours #1 since 2007  for whale & wildlife watching in Victoria, BC on Vancouver Island. We respect the investment our guests make to join us and we are dedicated to making your trip the experience of a lifetime.
We focus on delivering every guest into the supernatural realm of the Salish Sea, introducing you to orca whales, humpback whales, minke whales, seals, sea lions, and the diverse variety of local marine animals who call Victoria, BC their home. We're bringing the wild to life onboard our "Floating Classrooms"
View our Whale and Wildlife Tours
---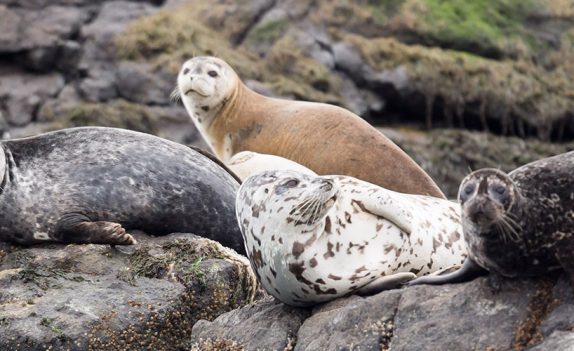 British Columbia's Environmental Stewards
Eagle Wing Whale & Wildlife Tours is proudly Canada's first 100% carbon-neutral whale watching company and the first to support the 1% For The Planet initiative; we donate a minimum of 1% of our annual sales to environmental programs! Excited about sustainability? Sign our Go Green pledge and start making a difference! Don't take our word for it – we have won numerous awards. Twice winning Canada's Top Sustainable Tourism Business!
The natural world has massive demands being placed upon it. As stewards of the Salish Sea, we actively work to protect the marine ecosystem we love. We are privileged to work in the presence of natural beauty and feel it is our duty to help make sure it will be here for generations to come. Our tours are fun and educational, which greatly enhances the value of the experience! As compassionate mariners, educators, entertainers, marine stewards, Eagle Wing Tours inspires the conservation of our marine environment, with a thrill! R U Wild 4 whales and wildlife?
Learn about our Conservation Initiatives
---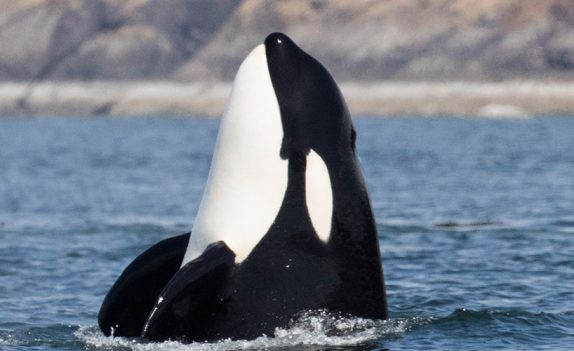 Guaranteed Whale Sightings!
Eagle Wing Tours is Victoria, BC's very first premier Guaranteed Adventure and Whale Sighting company. We literally do go the extra mile (or 50!) for our guests.
Between May and November, the chance of seeing whales is 95–98%, but if you don't see any, we invite you back on complimentary tours until you see whales! We go above and beyond for every departure, maximizing guest satisfaction, overall comfort and delivering the exceptional experiences! Every boat has many extras and on-board hydrophones so you can listen to the whales!
Learn about our Guaranteed Program
---